Grand Final 2007
Melbourne, Australia
---
Friday Night I went on a office pub crawl around Fitzroy. It was a good laugh but with the walking and drinking in the heat I woke up on Saturday in a very bad way. I dont think it helped that the weather topped 100. I was supposed to be viewing flats but I felt so bad I could not more out of my flat so I just sat watching TV with the air con.
On Sunday I went to the football to see Melbourne Victory play Adelaide United in the final. We had already won the league and the top four all then play for the grand final. What a game, 6-0. I was sat with a group of Englishmen and we were starting all the old school chants.
Overal a very a good weekend.
Hyundai A-League 2007 Champions and the Grand Final. The Double.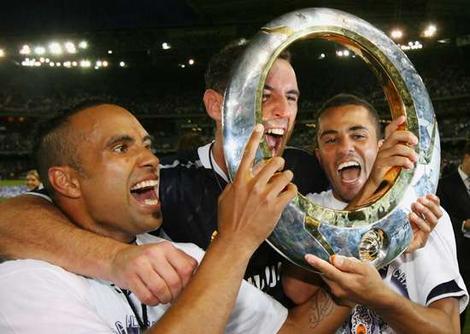 Melbourne Victory 6 (Thompson 21, 29, 40, 56, 73, Sarkies 90)
Adelaide United 0