Service Stream XMAS 2007
Melbourne, Australia
---
Wednesday night Service Stream, the company I work for had its Christmas Party at Eurkea. Eurkea is the building I used to live in until early this year, my flat used to be on the 32nd floor and the company had hired out the 89th floor with views streatching miles over melbourne. Amazing views, great food and it was a good night until...... I went to bed and then woke up hours later being sick ..... for several hours it continued. I was so bad I could not even go into work the next day and I had to call in sick.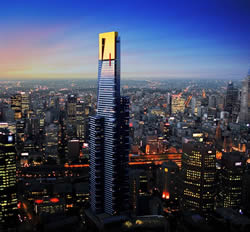 I am all healthy again now and I have broken up for xmas , yeah!!!!! All I need now is the rain to stop and for the sun to shine. No plans as yet for the xmas period but things will fall into place soon.
Have a great xmas and a happy new year y'all.