Zoe and Harveys Wedding
Manchester, United Kingdom
---
My best friend got married this weekend to the perfect match she could ever meet. The wedding was amazing, great food, company, music and a room full of beautiful single women, what more could a single man ask for .. oh and an open bar :)
We had mini burgers and KFC style chicken, thankfully I was put on a table of women who do not eat so I managed to eat three servings and then two deserts. I do not usually eat at these functions as food that is mass produced is never any good but this wedding had the best food ever.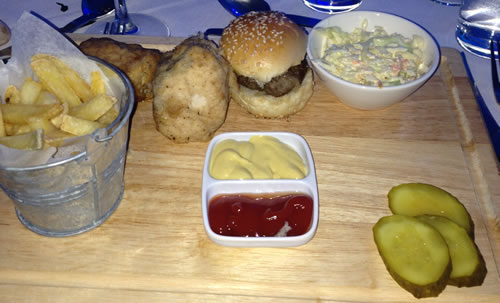 The night was great fun and afterwards we continued the party moving from house to house and thankfully I had taken the next day off work to recover. The bride looked stunning and the room was created into a winter wonderland by my friend Kelly.
But to my best friend Zoe, Enjoy yourself, laugh, and take every moment for what they create: the beginning of this next part of your life.
My wish for you is this, may you find, in him and your marriage, the calm you have been seeking without the boundaries you have feared. May you find in each other the reason to be better at being yourselves. And may you love each other, even when you do not like each other.
Wishing you a life full of happiness ahead, love you loads xxxx