I am now in Spain enjoying the sun and playing with my nephew and I am having a great time out here. The weather at the moment is gorgeous and the sun is shining and I am thinking of coming back here for a few months before I leave.
I am waking up nice and early which is great as it means I can spend the whole day playing with him in the sun. My usual day starts at 6 AM which also means I can do some planning for the future whilst sat on the balcony listening to the sea before everyone wakes up.
I may have managed to secure a house on the beach for free!! what do you think?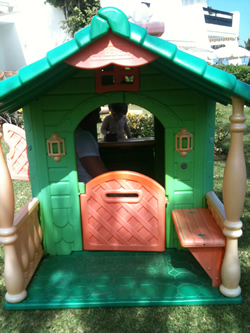 beach play house