I was in London yesterday to see Manchester City finally end the 35 year drought with no top flight trophy by lifting the FA Cup. The day was amazing but very draining and it probably will not sink in for a few weeks but a top four finish and a trophy is an amazing end to the season. If we could just grab third place it will be a huge bonus with automatic qualification.
My sister travelled down on the train with the WAGS and on the way back they picked up the players so she managed to get her fingers on the trophy and have her picture taken with it within hours of us lifting it.
I am going to see Manchester City play Stoke again on Tuesday in the league and that will be my last game this season as I am going back to Spain on Wednesday so I will be missing the victory parade but for me the final was more than enough.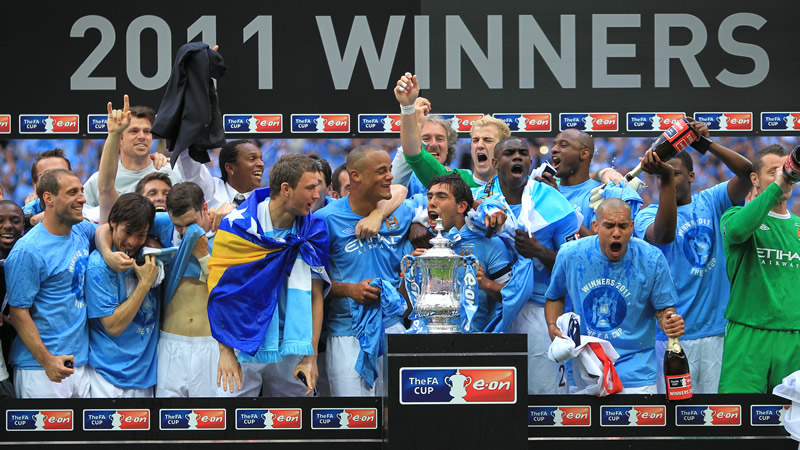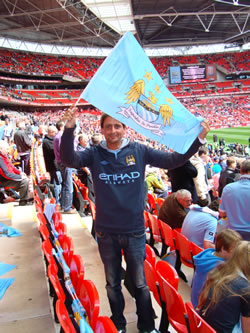 Manchester City FA Cup Final 2011