My Aunty and Uncle from England arrived today on the Celebrity Solstice and docked in Port Melbourne which is a 10 minute tram ride from my flat.
I picked them up and took them to my flat to show them around before embarking on my tour of Melbourne in six hours.
Once the short flat tour was over, it is only a box so it did not take long we walked along the Yarra River past Crown.
When we got to Flinders Train Station we stopped in Federation Square for some refreshments and then headed to Victoria Market to pick up some souvenirs.
Then it was time for lunch so we headed back down to Crown as I had booked a table at The Atlantic on the Yarra River. Once we have polished off a bottle of wine and ate some fish we headed straight to St Kilda.
Once in St Kilda we had a walk down the beach with some ice cream before having to reluctantly take them back to Port Melbourne to board the boat to Sydney.
It was short but a very sweet and rewarding day.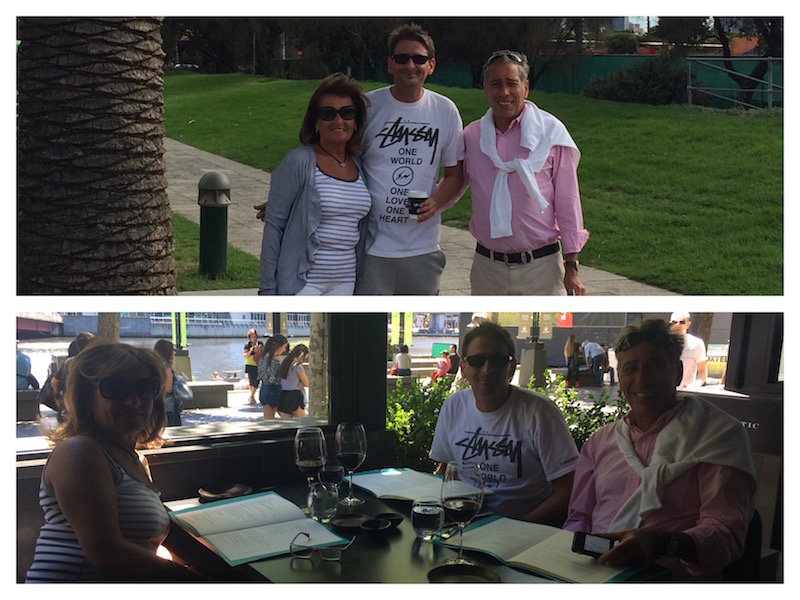 Angela and Nigel