I met two of my nephews who said they were going to see my Grandma in the nursing home and they may some animals there.
It turned out to be lizards they were most interested in and my oldest enjoyed feeding them live beetles.
The youngest was content with stroking the rabbit whilst telling everyone how they will not believe how soft it is.
My grandma, however remained in her room unmoved by the animals.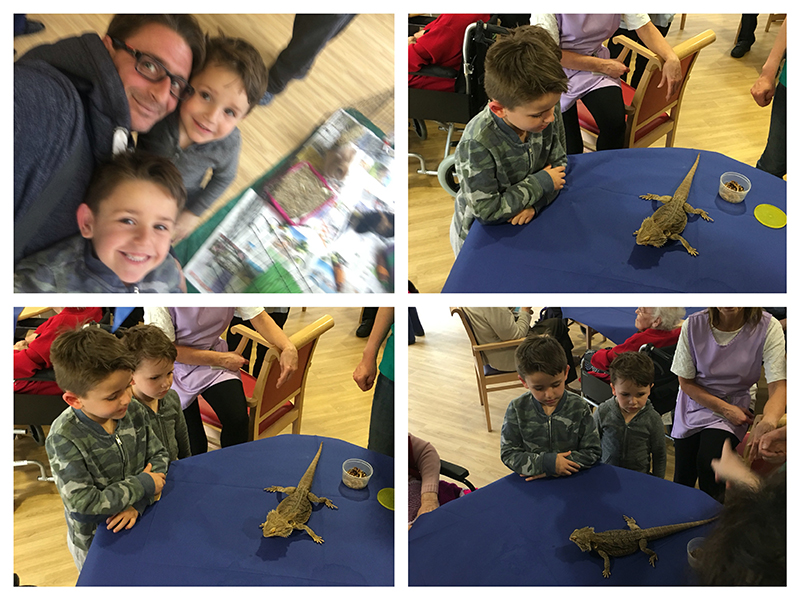 Lizard