The Melbourne Manchester City Supporters club put on a night to meet the amazing artist Jamie Cooper who has drawn an unbelievable Dream Scene for Manchester City Football Club.
This epic depiction of City history reveals 31 figures from the Club's history, brought to life in a modern day dressing room where they swap stories that have become Blues folklore.
You will be able to walk amongst them, to mingle with the greatest players that have worn the Manchester City shirt. If the walls could talk… well they do now. The Dream Scene is full of hidden stories describing player personalities and deeds both on and off the pitch.
His website and more of his work can be found here https://jamiecooperartist.com/product/manchester-city-fc-dream-scene/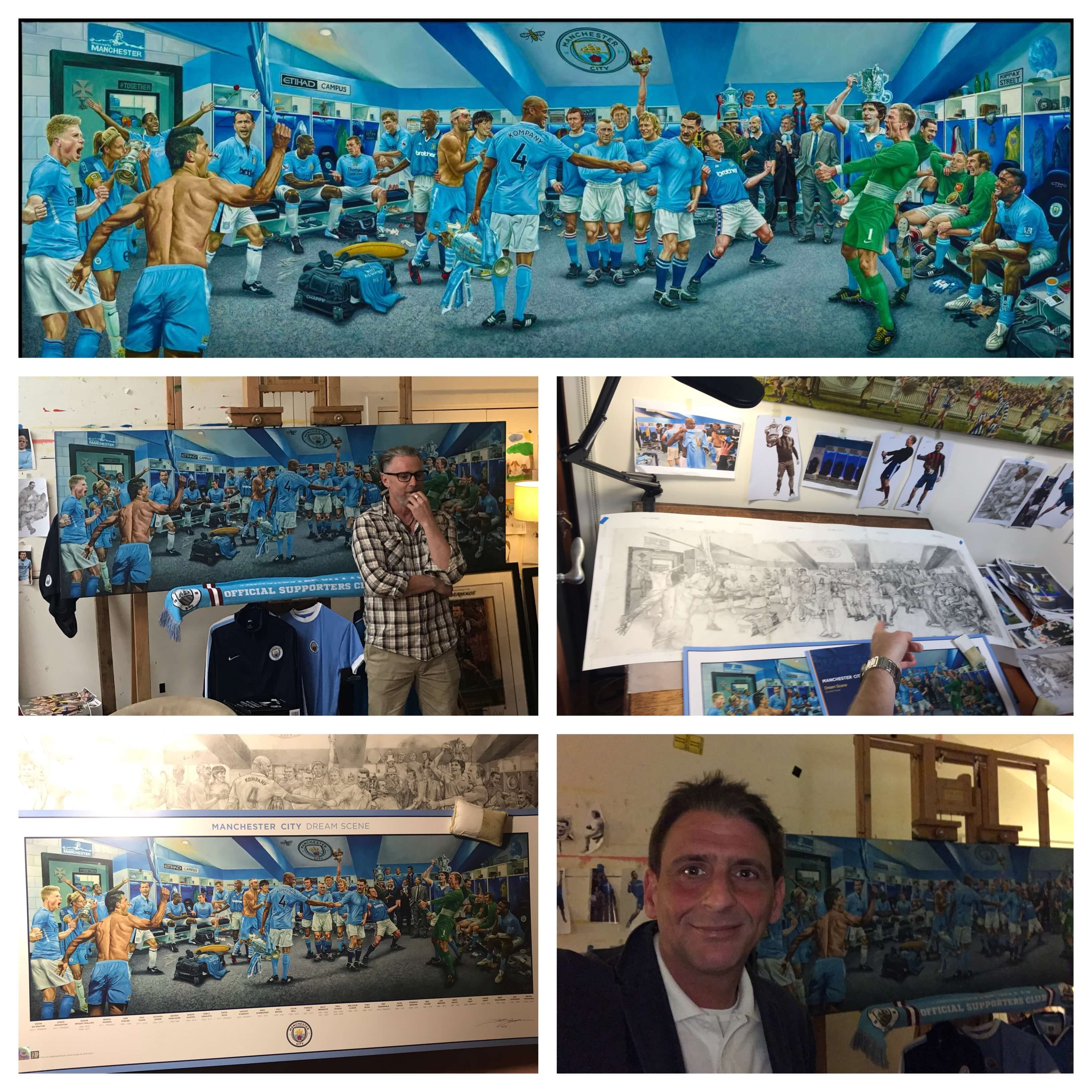 Jamie Cooper Manchester City Dream Scene