As an early birthday treat for my friend and flatmate I booked us on a Sunset Safari at Werribee Open Range Zoo.
It was amazing, I really enjoyed watching the Giraffes.
First we toured the Savannah with an expert Safari Guide Adventure through the Savannah in the warm hues of sunset and get up close to some of the world's most impressive animals. Keep an eye out for Werribee Open Range Zoo's much-loved rhinos Kipenzi, Letaba and Si Si as you roam across the plains past our herds of giraffe and zebras.
Then we dined alongside the meerkats Indulge in the flavours of Africa. Share appetisers, then move inside for dinner with friends in the Meerkat Bistro. North African-inspired tagine accompanies dips, breads and salads to tantalise the taste buds.
And lastly we moved to the sounds of Africa and immersed ourselves in the rhythm and soul of Africa during a performance of drums, song and dance.
Well, we did not stay for the music as we were so stuffed after dinner we made our way back home.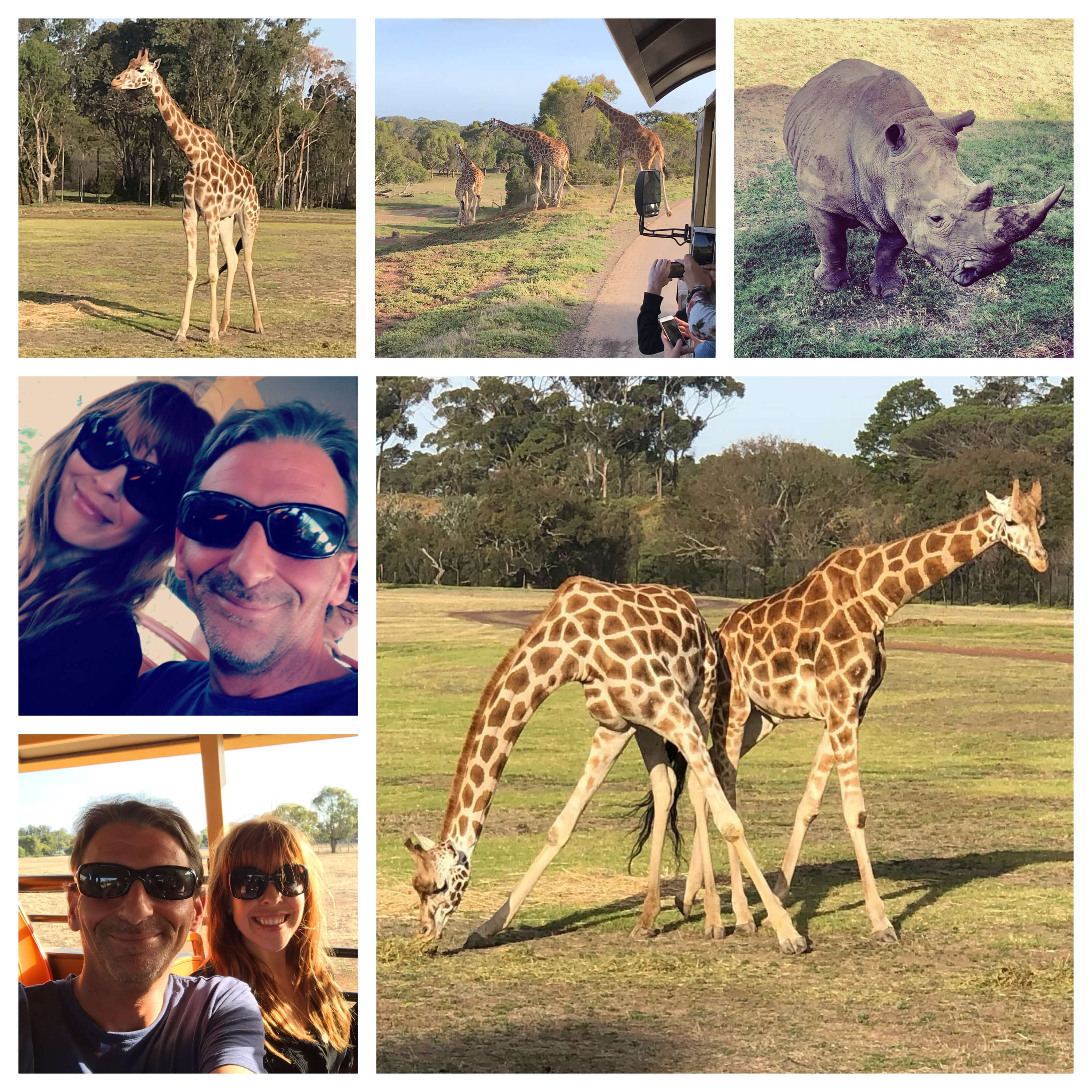 Twilight Safari