Autumn has been officially delayed as extreme heat sweeps the southeast of the country.
It is official, Australia has just sweated through its hottest summer ever, and the heat isn't letting up.
A total fire ban has been declared for southwest Victoria for this weekend due to the extreme heat. I spent the weekend at the beach in the sea trying to cool down.
The 5 day weather outlook for Melbourne was as follows.
Thursday: Max 36, sunny
Friday: Min 24, Max 37, sunny
Saturday: Min 25, Max 36, sunny
Sunday: Min 25, Max 33, possible storm
Monday: Min 18, Max 25, partly cloudy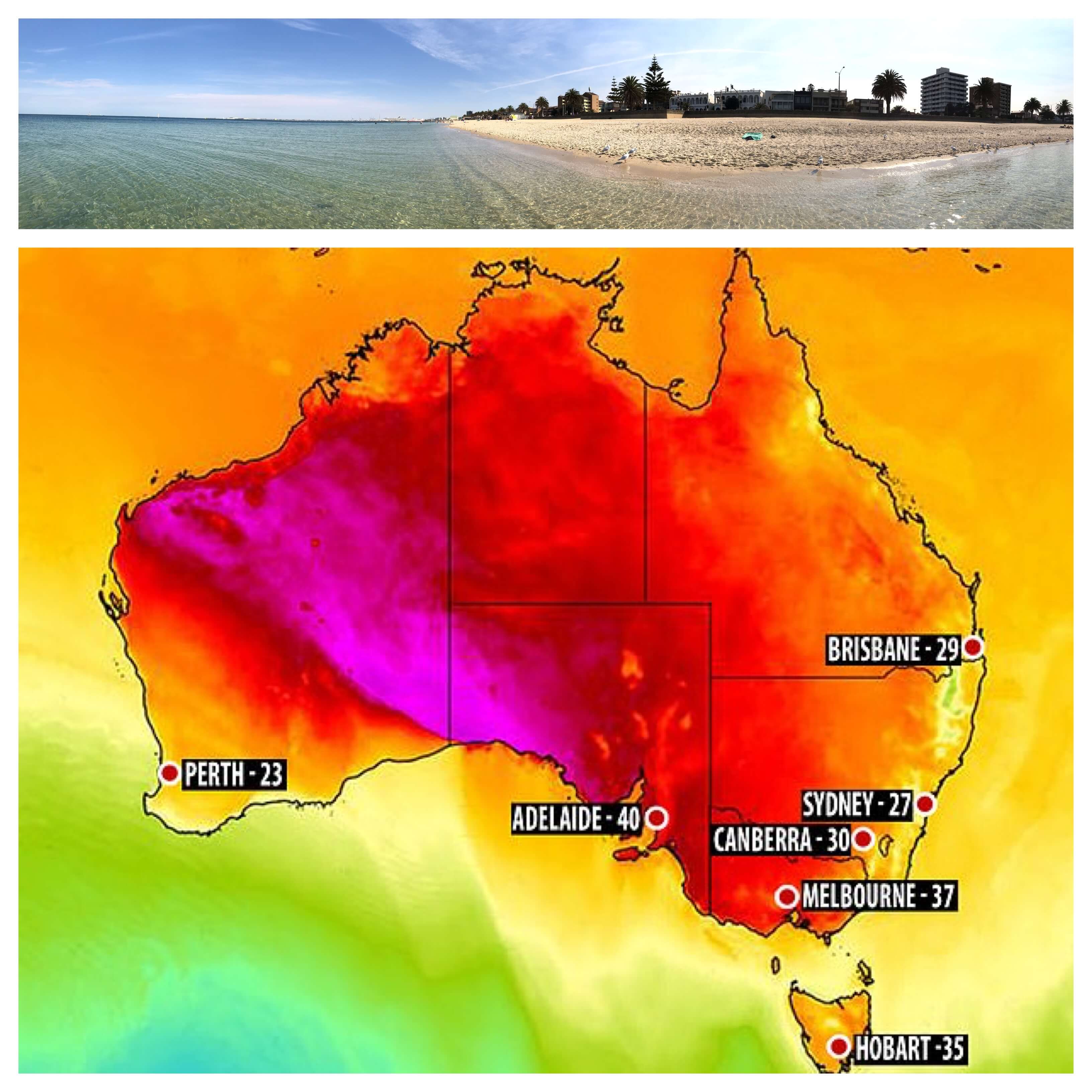 heatwave in melbourne