It is still Night two of Melbourne White Night reimagined and I am at Carlton Gardens in The Spiritual Realm surrounded by lantern-like animals amongst other weird and wonderful things to see.
Feed your soul and imagination at Carlton Gardens as it is transformed by mysterious creatures and spiritual experiences. Stories from the past and present play out against nature's landscape. A magical transformation of the gardens into a world of mystery, myth, and imagination.
"Mad Max Fury Road" is a world premiere event and will feature some of the film's most iconic and impressive vehicles, the Doof Wagon, the Gigahorse, and Mad Max's iconic Razor Cola Interceptor placed across the Melbourne Museum forecourt. These vehicles will be framed against footage from the film, video mapped onto the façade of the Royal Exhibition Building, a bespoke soundtrack, special effects and live performances, to create the Mad Max Fury Road experience.
Over five metres high and with wings that span six metres, the Messenger is back with tidings of peace and unity. This awe-inspiring, futuristic archangel returns, transcending nationality and religion, to spread messages of love and compassion. Highlighting that our similarities are more important than our differences, the Messenger will once again stride through Carlton Gardens aiming to inspire all people, regardless of race, gender, faith, age or orientation. Brought to life by eight talented puppeteers and performers, the White Knight Messenger draws on light, colour, cross-cultural iconography and human diversity to act as a guardian of the night, overseeing the crowds and ensuring the wows!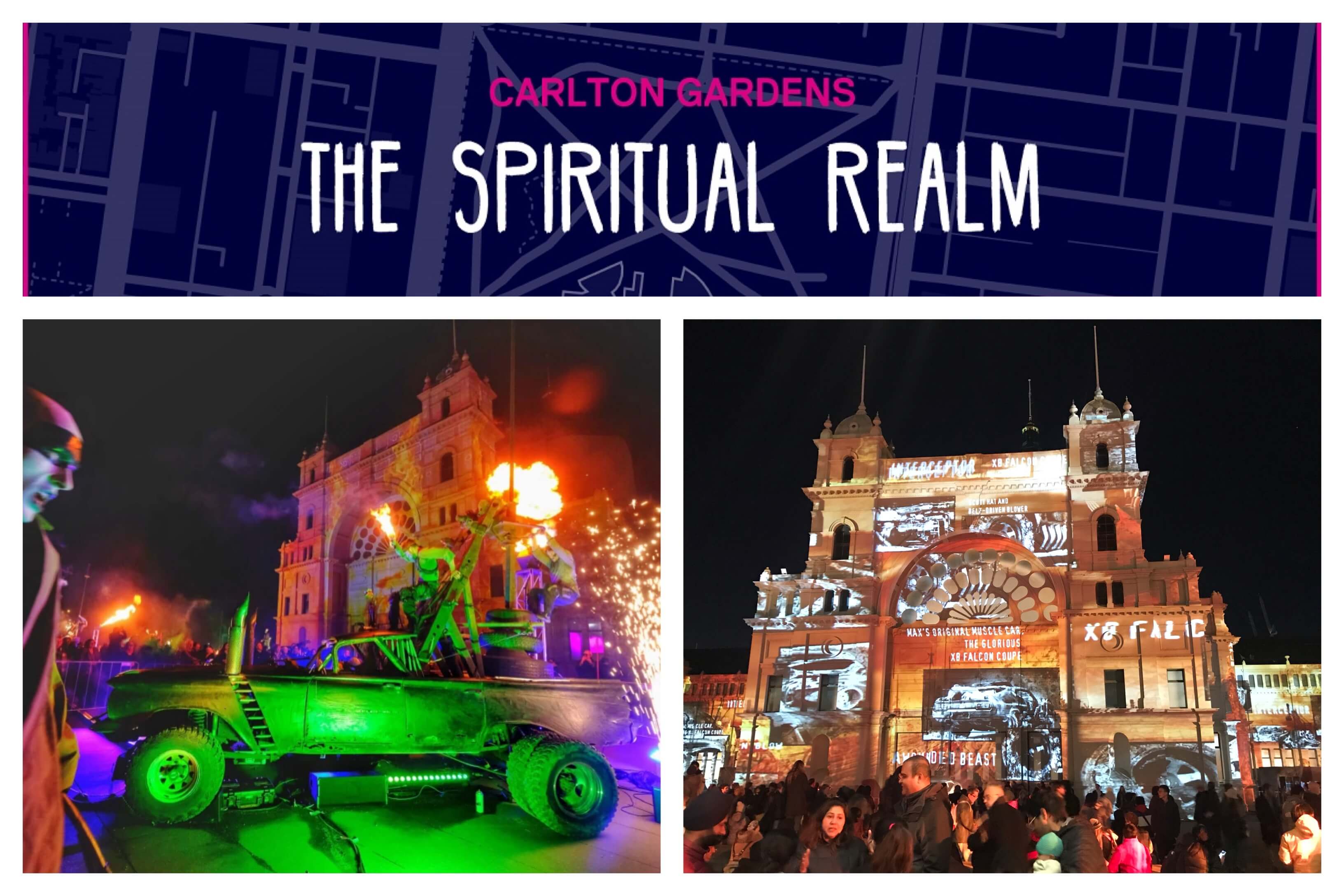 White Night Melbourne The Spiritual Realm