After living in Melbourne for over 15 years I finally managed to get inside the State Library Victory on White Night Melbourne 2019.
<>I stepped inside the La Trobe Reading Room and meet a mysterious lift operator who took me down into the depths of State Library Victoria on a journey to discover how books are made.
It is all a projection on the inside of the library which spans the ceiling of the La Trobe Reading Room.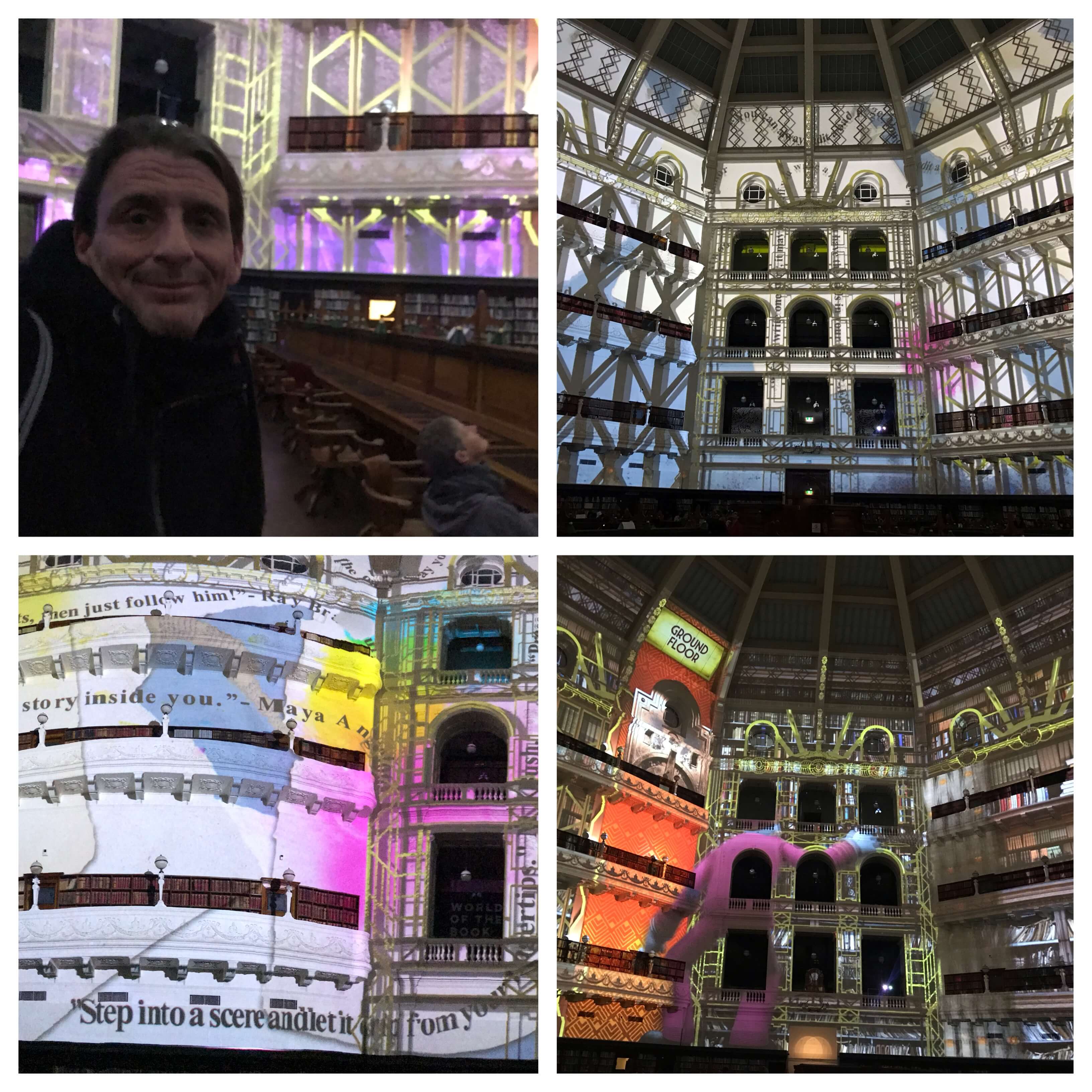 White Night Melbourne 2019 at State Library Victoria