I finally managed to get a ticket to the Rain Room in Melbourne which is an exhibition of an 100 square metre field of continuous rainfall. You can walk around and immerse yourself in the rain without getting wet.
The millions of water droplets respond to your presence by ceasing to fall wherever you move as you navigate the space. Through Rain Room,
Random International artwork Rain Room is a responsive environment which seeks to explore how human relationships to each other and to nature are increasingly mediated through technology.
My view was that it was just like being in the Matrix with the droplets of rain moving around me, most of the time.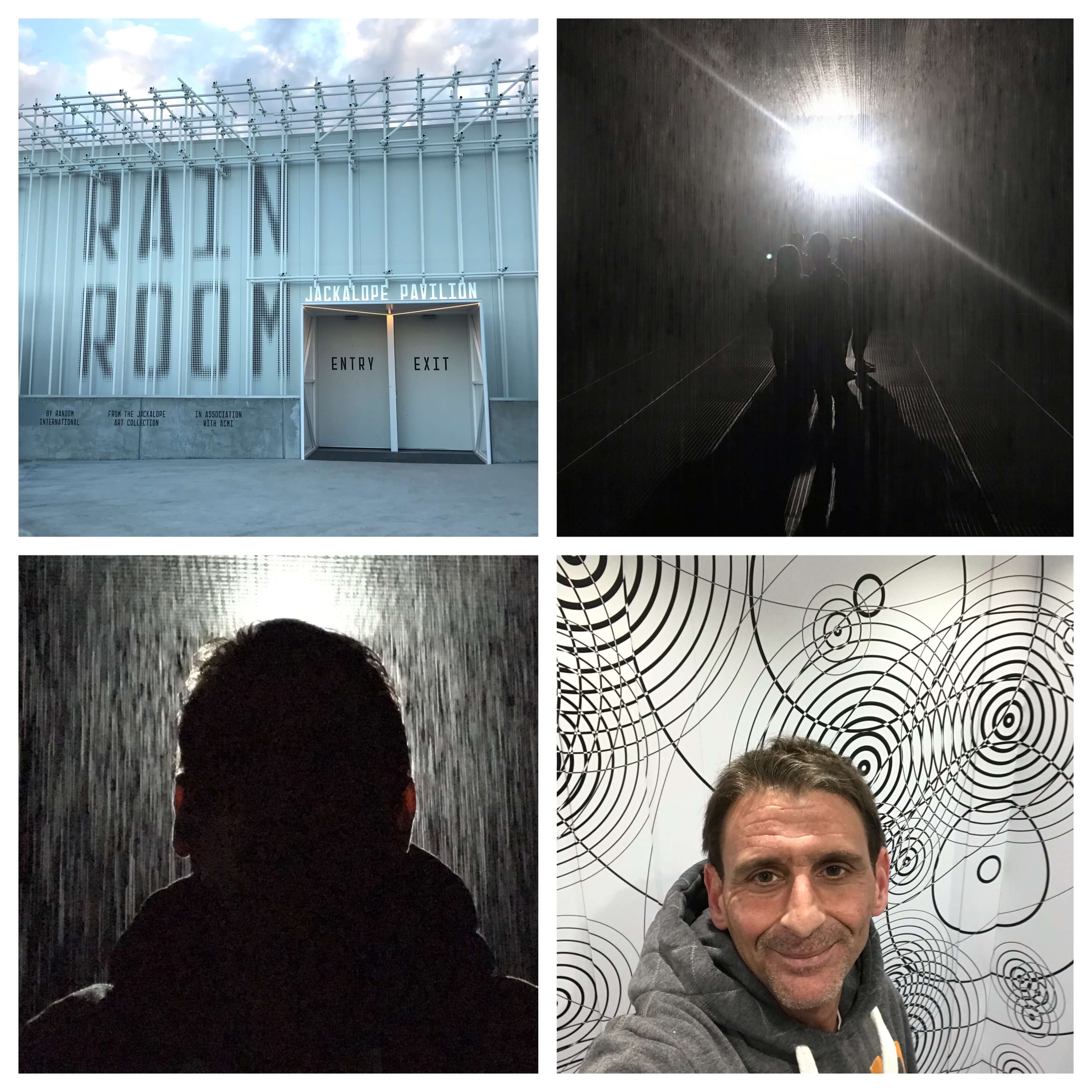 Rain Room