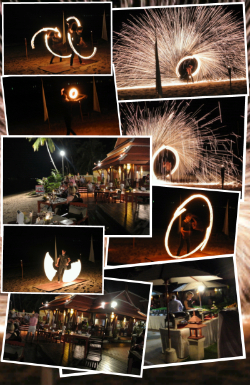 Samui Buri Fire Show
I have just had dinner at the Samui Buri restaurant on the beach and tonight was BBQ night and a fire show. BBQ Thai does not really work, I mean how do you stop the noodles and rice from falling onto the coals below.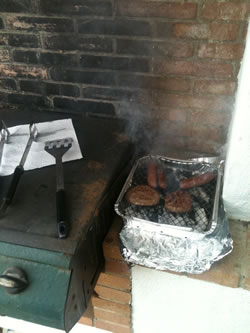 Lunchtime BBQ
Today the weather in Spain was very misty and this morning resembled a scene from The Fog but around 3pm the clouds broke, the mist vanished and the sun came out to play.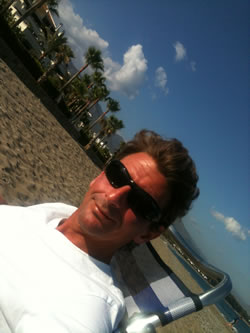 Chair Upgrade
I was lying on my towel on the beach when suddenly I felt the glow from the sun vanish. I opened my eyes expecting to see clouds but instead my dad was hovering there with his hand blocking the sun.