Since my last post I have been to see Manchester City twice in two contrasting different games. The first was a hard fought game against Arsenal and then a stroll in the park against Stoke who did not even have one shot on target the whole game. Manchester City are now top of the league on Christmas Day.
I have broken up from work for Christmas and yesterday I decided not to have any caffeine to give my body a chance to recover and I ended up sleeping on and off till 8PM until I dragged myself out of bed and into the shower.
Today is Christmas day in England and it is a bit different from my usual celebrations in Australia where I spend the day on the beach enjoying the start of summer. I can not find my boat I asked Santa for but the lack of chimney at my parents may be the reason for that so I guess he has left it for me in the port.
Merry Christmas day everyone x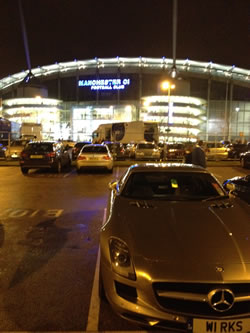 Christmas Day,Manchester City,Etihad Stadium